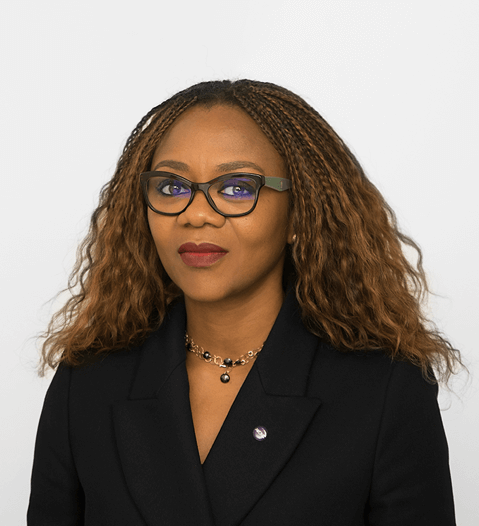 CEO, Avon Healthcare Ltd.
Adesimbo Bello-Ukiri is the pioneer Managing Director and CEO of Avon Healthcare Ltd (Avon HMO), spearheading its evolution from a startup in 2012 into the leading Nigerian health management organization it is today.
A trained lawyer, Adesimbo holds an LLB from Obafemi Awolowo University and is a Sloan Fellow of London Business School, where she obtained an MSc in Management (Leadership and Strategy).
She leads AVON's drive to empower Nigerians to live healthier, fuller lives. In her quest to provide all Nigerians across all walks of life with access to high-quality healthcare, Adesimbo has built AVON HMO into a trusted healthcare brand with a provider network covering towns and cities in all 36 states and international coverage extending to North America, the UK, India and beyond.
Simbo is a prominent voice driving mass advocacy and addressing key national health challenges in fresh and innovative ways. She is a passionate healthcare advocate, often speaking internationally and featuring as a contributing resource and choice speaker for global organizations and institutions seeking expert healthcare perspectives in Sub-Saharan Africa.
Before starting AVON HMO in 2012, Adesimbo's leadership experience cut across critical disciplines of business management including marketing, sales, legal, finance, and operations for multi-national and national corporates. She has over 25 years of professional experience within diverse sectors including financial services, FMCG, telecommunications, and healthcare.