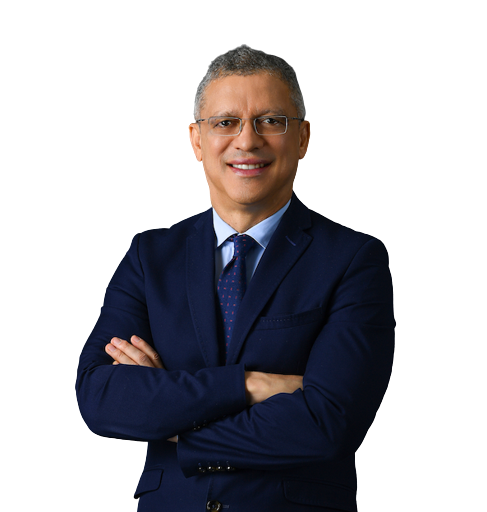 Vice President & Chief Financial Officer
Mr. Leslie Maasdorp is Vice President and Chief Financial Officer of the New Development Bank. He was appointed to this role in July 2015. In this capacity, he is responsible for the capital market operations, treasury, portfolio management and accounting functions of the Bank. He is a recognized opinion leader in ESG and green finance and led the Bank's first Green Bond issuance in 2016 and the issuance of the first SDG bond in China in 2021.
Over the past 25 years he has occupied senior leadership roles in both private and public sectors. Most recently he served as a Managing Director and President of Bank of America Merrill Lynch for Southern Africa for a period of four years. Prior to that he served in a dual role as Vice Chairman of Barclays Capital and Absa Capital. In 2002 he was the first African to be appointed as International Advisor to Goldman Sachs International.
Before his career in global investment banking, he served in several senior leadership roles in the Government of South Africa. In 1994 after the transition to democracy, he was appointed as Special Advisor to the Minister of Labour and in 1999, in his role as Deputy Director General of the Department of Public Enterprises, he leads the restructuring and privatization of state owned enterprises for the South African Government.
He is a former Chairman and CEO of Advtech, a leading provider of private education in South Africa. Leslie is a Young Global Leader of the World Economic Forum and a fellow of the Aspen Institute.
He holds a BA degree in Economics and Psychology from the University of the Western Cape and a Master of Science degree in Economics from the School of Oriental and African Studies, at the University of London.