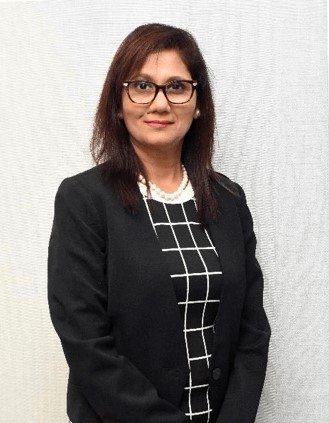 Founder & Managing Director,
auctusESG
Namita Vikas is the Founder and Managing Director of auctusESG.
She is a senior business leader with 30 years of diverse global experience in climate strategy and sustainability across sectors including banking, technology and FMCG, with a particular focus on sustainable, climate and green finance, climate action, ESG & Climate Risk Management. 
She was instrumental in launching a number of green and sustainable, wholesale and retail financial products and has contributed to raising over USD 1 billion as capital and credit lines. 
Under her able guidance, the first ever Green Bond of India was issued in 2015 and accreditation was awarded from Green Climate Fund (GCF). 
She founded auctusESG in 2020, a global expert advisory on sustainable finance and ESG, which was awarded India's SME Leadership Champion, by UN Women 2021 Asia-Pacific.